Yes! Es ist wieder soweit! John Digweed und Bedrock Records liefern nach drei erfolgreichen und ausverkauften Miami Sessions nun den "Underground Sound of Ibiza" ab und damit eine großartige Fortsetzung der Mix-Reihe. Es erwarten uns zwei CDs mit Tracks von unter anderem Ramon Tapia, Pig&Dan, Charlie May, King Unique, Marco Bailey, Sasha Carassi und Guy J. Auf der ersten Disk bekommen wir balearische Sounds zu hören, die uns durch den Tag bringen, also die passende musikalische Begleitung für die sommerlichen Tage. CD2 ist dagegen den späteren Stunden gewidmet und bringt euch mit tollem Groove durch die Nacht!
Auch John Digweed ist stolz auf sein anstehendes Release: "We're really happy with how this album came together and I'm very proud of the down-tempo disc as I think musically it's one of the best we've done so far on the label."
"Underground Sound of Ibiza"  erscheint am 7. Juli auf Bedrock Records. 
Tracklist:
CD1. Poolside / Daytime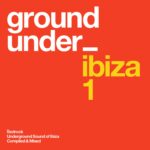 01. King Unique – Brakes Pads
02. Charlie May – Barely Audible
03. The Japanese Popstars – Out Of Nowhere – Reprise
04. Jemmy – Waterloo Blues – Ambient Version
05. Charlie May – We Control Everything
06. Oniris feat. Pat Brooks – The Rebirth – Blissed Out Mix
07. Ramon Tapia & Stavroz – Havana – Downtempo Mix
08. Jimmy Van M & Affkt feat Luxor T – Dreams – Ibiza Summer Balearic Remix
09. Mantis – Stargazing
10. Pig & Dan – Sahara
11. Mantis – Roots
12. Pig & Dan – On The Rocks
13. King Unique – Brakes feat. Packard Ghost
CD2. Clubside / Night time
01. Marc Marzenit – Fictional Crossover
02. Marco Bailey – Cataleya
03. Sasha Carassi – Tale of Memories
04. Ramon Tapia & Stavroz – Havana – Dub
05. Eagles & Butterflies – Hypernova
06. Ian O'Donovan – Atoll
07. Richie G – Puzzle Love
08. Misstress Barbara – Tenno 5
09. Dave Angel – Tomahawk Dub
10. Guy J – Lamur – Sebastien Léger Remix
Das könnte dich auch interessieren:
Sonne, Strand und "Dessous Summer Grooves"!
Darius Syrossian präsentiert "Sankeys 20th Anniversary"
Andrea Oliva, UNER und Los Suruba mixen "ANTS presents The Mix 2014″
Der Sommer naht: "Defected In The House – Ibiza 2014″
"Coco Beach Ibiza" geht in die dritte Runde
José Padilla startet neue Compilation: "Sunset Hours at Marini's On 57″
Mathias Kaden und Popof mixen Cocoon Ibiza