Click here for a German version.
Patrice Bäumel is one of the most trending artists in today's electronic music scene. The long-running Trouw resident from Amsterdam is also part of the renowned KOMPAKT family and therefore also present on the upcoming TOTAL compilation. Despite his full schedule, we had the chance to grab Patrice for a little interview.

The TOTAL compilation series returns this year for its 15th instalment. Fresh and playful as back in 1999, when the first TOTAL hit the record shelves. Among other artists like Wassermann aka Wolfgang Voigt, Superpitcher, Jürgen Paape, Michael Mayer, Kölsch, Terranova, Agoria, or Blond:Isch also Patrice Bäumel is present at the new compilation.
Born in Dresden, Germany, and currently living in Amsterdam, Patrice Bäumel is a dj and producer who makes his presence felt inside the electronic music scene for many years now. He is known for his unique style of playing and producing. While with other artists you can expect a certain sound at every production and every set they play, Bäumel reinvents his style quite often.
He was well known for his residency at the legendary Trouw and worked together with renowned labels like Trapez, Get Physical, Diynamic or Systematic and is now a constant part of the KOMPAKT family. With "The Vanishing" and "Fenomeno", he contributes two tracks to the TOTAL 15 compilation and will also play at Space Ibiza on 22nd August where Kompakt is hosting its label nights once a month.
We had the chance to ask Patrice Bäumel a few questions about his life, residencies and the upcoming TOTAL 15 compilation:
Patrice, you were born in Germany but it took you to the Netherlands. What exactly was it that you decided to go to the Netherlands?

I initially had the plan to just go over there for a few months and learn the language, then return to Germany. But I kind of got stuck a bit. Fast-forward 19 years and I am still here with no plan to leave. Amsterdam is a fantastic city to live in.
Many artists moved back to Germany, especially Berlin because it is considered as the capital for electronic music. However, you as you said stayed in Amsterdam. Tell us a bit what makes Amsterdam still so bonding for you. What is the scene like there?

I never felt the need to move back, life is just too good here. While Berlin had a big comeback in the last decade, Amsterdam feels much more connected to the world, it is a racially very diverse place. The atmosphere out on the streets is super positive and relaxed, Berlin feels harder in that respect. People in Amsterdam complain a lot less, too. Not having to deal with German bureaucracy is a big bonus, the Dutch are very pragmatic.
The scene in Amsterdam is massive for the size of the city. There is a huge diversity in locations, music and events on offer. With 130 festivals a year it might just be the festival capital of the world. Good parties often sell out weeks, even months in advance. The atmosphere amongst artists is also really good. There is a general feeling of mutual respect and very little negativity going on. I love that.
But don't get me wrong, I love Berlin and have family living there whom I can visit any time I want for as long as I like. I enjoy experiencing Berlin as a tourist immensely, the beautiful lakes and forests, the museums, the nightlife, the affordable and tasty food – I try to spend at least a few weeks a year here.
Talking about Amsterdam, since Trouw is closed you are not holding any residency anymore. Besides Trouw, Club 11 was your home for a long period before, almost your whole career you held a residency. How does it feel for you without one now?

In a way it feels liberating. I finally get to see more of the many other places of the local scene. Things have only gotten busier for me since the closing of Trouw, there is plenty to do in the rest of the world, too.
Lets get a little bit deeper into this topic. Many would love to hold a residency while pointing out the regular gigs and the great advantage of growing a local fan base easily. Others on the other hand argue that one stay always in the shadow of the headliner. What is your opinion or experience here? What are the advantages and disadvantages for you?

It really depends on the resident DJ. There are plenty of examples where resident DJs have reached a status that is comparable to or even greater than that of so-called headliners, guys like Berghain's Marcel Dettmann or Fabric's Craig Richard. A good club will allow its residents to be more than an appetiser, give them opportunities to play prime time and grow their following. Trouw did that. The danger of a long-lasting residency is that you might get a little too comfortable with the situation and not challenge yourself artistically and with your career choices as much. Also, doing monthly or even weekly slots over the course of years can start feeling like a drag. The perfect residencies for me would be playing at a great club four times a year. You get the best of both worlds that way.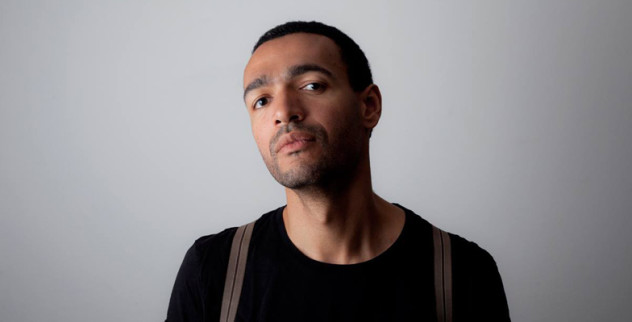 Your style is pretty diverse and at many sets you obviously love to break out from typical genre stereo types. Where does this diversity come from?

Most of all from playing to a very diverse spread of different crowds. I am not the kind of artist who consequently pushes one sound, regardless of the people in front of him. For me music selection is much more about a dialogue with the crowd. In a place like Panorama Bar I would play much more challenging material than at a daytime festival where there is a totally different vibe going on. On top of that with 20 years of djing experience I have amassed a really diverse collection of music, which gives me a lot of often unusual options to draw from. The most important goal is to make that connection with the crowd and also have them connect with each other. Bringing people together is in my view the primary task of a DJ.
Do you feel sometimes that the music scene should become more open and diverse in general?

If there is a market for more diversity and openness it will happen all by itself. I feel that there is a lot of choice out there, but many people party to feel a sense of community, with music being a secondary concern. That's why I think a majority of people gravitate towards the more popular choices while a smaller portion of diehard music connoisseurs fill in the fringe areas. But if you want diversity, it is out there. Never in the history of mankind has there been more people making all kinds of music than today.
Regarding your own records, you debuted on Trapez in 2005, had a little journey to Get Physical and Systematic and are now part of the KOMPAKT family. Metaphorical speaking, did you arrive at home? How is it to be part of KOMPAKT now?

Kompakt is definitely home for me. I could not think of a better place to release my music, I am not shopping around for other labels and everything I make first lands on Michael Mayer's and Jon Berry's desk. They have given me so much artistic confidence, something I have always struggled with a little. It really helps that the entire Kompakt crew, from store manager to PR agent, is a wonderful bunch of people, a great family where we all support each other as good as we can. I think that shows in the consistency and quality of the output of the label. But looking back, I am super grateful to have made this journey that started with Trapez and their A&R Riley Reinhold (editor's note: responsible for signing and supporting new talents at Trapez) taking me under his wings. I have met amazing people and learned to deal with the ups and downs that come with a musical career.
Well, we talked about residencies and your label KOMPAKT is holding a monthly one at the legendary Space Ibiza this season. You are playing there on 22nd August. Exited to go there? As far as I know it will be your first time to play on Ibiza, right?

I have been looking forward to this for months. Playing Ibiza is kind of rite of passage, so I was always a little bummed when another season went by without me getting to play there. Having my debut at Space is more than I could have hoped for. I just wish I had the time to stay a few more days and do the whole island thing. It is in and out this time but I will hopefully be back.
Let us continue with the TOTAL 15 compilation. With "The Vanishing", which is already out, and "Fenomeno", which will be exclusive, you release two tracks on the upcoming KOMPAKT TOTAL 15. What drove you to these two tracks? Where are you getting your inspiration from?

When making music I often have the feeling like things are happening through me and I am just a medium. After I finish a track I often ask myself "How the hell did I just do that?". True creativity comes from a place beyond intellect, I only have access to it when I feel open, relaxed and positive. Trying to actively think of a track and then make it usually renders mediocre results.
The compilation includes also very great tracks from among others Kölsch, Guy Mantzur and the relatively fresh talents from Weval. What are your favourites on this Compilation? Is there any track you personally like most because of some special reason?

Guy Mantzur & Roy Rosenfeld's "Epica" has been one of my favourite tracks all year. I met Guy during a New Years party in Groningen and we hit it off really well. He sent me this release months before it came out and from the first moment I knew this was something special, I could not stop raving to it. I think this track contributed to us becoming friends. The other track on the compilation that stands out for me is Dave DK's "Smukke Lyde". When Dave's album first landed on my desk I had to contact him personally to tell him what an exceptional job he had done. Dave is simply one of the very, very best producers out there and his album on Kompakt is a monument.
Besides Ibiza and TOTAL 15, anything exiting you can tell about what is coming up?

The one thing I am most excited about at the moment is the prospect of going to Burning Man festival together with my wife for the first time. Right now we are in full preparation mode – creating outfits, thinking of food options, sorting out all kinds of logistics. I am hoping for an experience that opens my eyes to something new and important. I will play a few parties but that is totally not the reason why I am going. I think this movement somehow holds the key to a better life for all of us.
WIN!
To experience Patrice Bäumel on your own, we give away 2 x 2 tickets for the KOMPAKT label night on August 22, 2015, at Space Ibiza. All you have to do in order to get a chance to win is to send us an email to win@fazemag.de with the subject "KOMPAKT Ibiza". The lucky winners will be chosen on August 18 and informed by email.
All decisions are final.
KOMPAKT TOTAL 15 will be out on August 21, 2015.
www.kompakt.fm
Pre listen here: