The sound of Berlin – seit zehn Jahren fängt die beliebte Compilation-Reihe "about: berlin" den elektronischen Sound ein, spiegelt das Lebensgefühl und das Nightlife dieser globalen Clubmetropole ein, die Wochenende für Wochenende von Partypeople aus aller Welt besucht wird.
Über 20 Ausgaben mit unzählige Hits und Club-Hymnen lassen Herz und Beine tanzen, die ikonische Covergestaltung – Berliner Perspektiven in der Übergangszeit von Tag zu Nacht – lädt ein ins Nightlife.
ZUm Jubiläum gibt es nun mit "about: berlin – 10 Years" eine Jubiläumsausgabe, die Klassiker wie "Sonnentanz" von Klangkarussell, "Sky And Sand" von Paul & Fritz Kalkbrenner oder "Fade Out Lines" von The Avener ebenso enthält wie Neuheiten von Lost Frequencies, Tinlicker & Helsloot oder auch Meduza. Erhältlich ist die Compilation digital, als 3-CD-Set und 4fach-Vinyl.
Tracklist CD
CD 1:
1 Sonnentanz (Sun Don't Shine) – Klangkarussell
2 Sky And Sand – Kalkbrenner, Paul
3 Because You Move Me – Tinlicker
4 Waves (Robin Schulz Radio Edit) – Mr. Probz
5 One Day / Reckoning Song (Wankelmut Remix / Radio Edit) – Asaf Avidan & The Mojos
6 Tell It To My Heart (KREAM Remix) – MEDUZA
7 Jubel (Original Mix) – Klingande
8 Changes (Radio Mix) – Faul
9 Fade Out Lines (The Avener Rework) – Avener, The
10 Liquid Spirit (Claptone Remix) – Porter, Gregory
11 Ride It – Regard
12 Prayer In C (Robin Schulz Radio Edit) – Lilly Wood & The Prick
13 Sun Goes Down (Radio Mix) – Schulz, Robin
14 Your Love (9PM) – ATB
15 Ain't Nobody (Loves Me Better) – Jaehn, Felix
16 Perlentaucher (Robin Schulz Remix) – KlangTherapeuten
17 Beautiful Girl (Radio Edit) – Junge Junge
18 Born To Love – MEDUZA
19 Mein Anker (Remix filous) – LePlay, Julian
20 Forever Yours (Avicii Tribute) – Kygo
21 Pieces – AVAION
CD 2:
1 Friendships (Lost My Love) – Letoublon, Pascal
2 Where Are You Now – Lost Frequencies
3 My Head Is A Jungle (MK Remix – Radio Edit) – Wankelmut
4 Supergirl (Radio Edit) – Naklab, Anna
5 I Follow Rivers (The Magician Remix) – Li, Lykke
6 Home – Topic
7 Firestone – Kygo
8 Riva (Restart The Game) (Radio Edit) – Klingande
9 Cola (Robin Schulz Remix) – CamelPhat
10 Something About You – James, Hayden
11 Marea (We've Lost Dancing) – Fred again..
12 Sonnenkind (MÖWE Remix) – Boulala, Charlie
13 Dancing On My Own (Tiësto Remix) – Scott, Calum
14 Roses (Imanbek Remix) – JHN, SAINt
15 Numb – Elderbrook
16 Wake Me Up (PANG! Slowing Things Down Remix) – Avicii
17 Netzwerk (Falls Like Rain) – Klangkarussell
18 Losing Sleep (Disciples Remix) – Newman, John
19 Grizzly Bear (Lakechild Remix Edit) – Stone, Angus & Julia
20 Summertime Sadness (Cedric Gervais Remix) – Del Rey, Lana
CD 3:
1 Moth To A Flame – Swedish House Mafia
2 The Motto – Tiësto
3 Sunday (KlangTherapeuten "Looking For Summer" Remix) – Manie, Max
4 Beachball (Sebastien Extended Remix) – Nalin & Kane
5 ily (i love you baby) – Surf Mesa
6 Wicked Games (Radio Edit) – Parra For Cuva
7 Starboy (Kygo Remix) – Weeknd, The
8 Younger (Kygo Remix) – Sey, Seinabo
9 You & Me (Flume Remix) – Disclosure
10 Final Days (Bonobo Remix) – Kiwanuka, Michael
11 One Day (Vandaag) (Radio Edit) – Bakermat
12 This Girl (Kungs Vs. Cookin' On 3 Burners) – Kungs
13 Following The Sun – SUPER-Hi
14 Riptide (FlicFlac Remix) – Joy, Vance
15 Fast Car – Blue, Jonas
16 Catch & Release (Deepend Remix Extended Version) – Simons, Matt
17 I Took A Pill In Ibiza (Seeb Remix) – Posner, Mike
18 Breathe – Seeb
19 Are You With Me (Radio Edit) – Lost Frequencies
20 Berlin – Alle Farben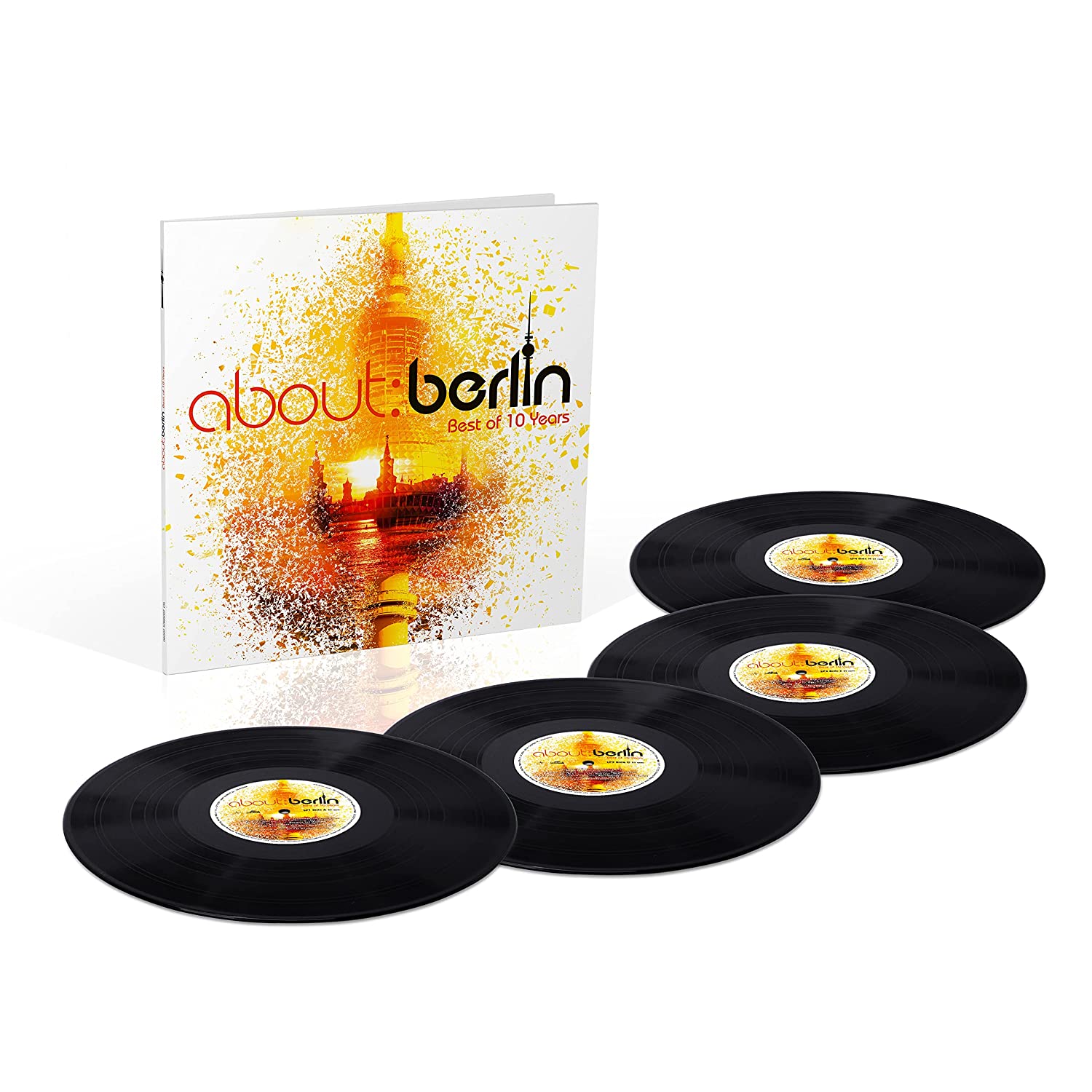 Das könnte dich auch interessieren:
Berlin Dance Music Event (BDME): Hier ist das komplette Artist- & Speaker-Line-up
Bunker, Cookies, WMF und mehr: App "ClubHistory" dokumentiert Berlins Club-Geschichte